Meet the Staff
Director of Technology
Ragena Blankenship
Blog: "Consider This..."
ext 1026
Mrs. Blankenship began working at Deming Public School district as the Director of Technology in September, 1998.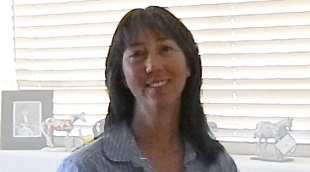 Previous to starting this position, she had 12 years of experience in the technology industry as an educator - teaching adults computer literacy skills, and in technical support, designing and maintaining network systems for the NM State Department of Transportation. Since 1998 when she began at Deming Public School District, Mrs. Blankenship has seen the number of computers grow from 800 to over 4,000. The Technology Center supports these computers as well as servers, network operations, telephone and intercom systems, printers, security cameras, and many peripheral devices such as cameras, scanners and projector systems. The Center is also first level support for district and school level software programs and online learning systems.
Prestine Parten began working with Deming Public School District as a teacher in 1998. She holds Bachelor's of Science degree in Elementary Education from NMSU, a Master's of Education degree in Technology in Education through Lesley University, and another Master's in Educational Leadership through WNMU. She has a Level III Elementary Licensure (with an endorsement of Information Tech Coordinator) and Level III Administrative Licensure. She has taught grades 4 - 7, has been a Technology Coach at Columbus Elementary, and joined the Technology Department July 1, 2011. She supports teachers with instructional technology for the classroom, as well as training district staff on various technology tools, our websites, and Office 365 features.
Network Hardware Technician





Computer Lab Learning Support Technicians
All schools have a Learning Support Technician - these folks are critical to the success of the Technology Center and we consider them an important part of our team!
| | |
| --- | --- |
| | LSTs work hard at the school sites providing basic first level support, monitoring of student progress in online systems, and helping the teachers with learning technologies to improve instruction and keep students on task. |