Bilingual Program


The goal of New Mexico's Bilingual Multicultural Education Programs (BMEPs) are for students to: Become bilingual and biliterate in two languages: English, and Spanish: and Meet state academic content standards and benchmarks in all subject areas.

What are Dual Language Education Programs?
The definition of dual language education encompasses the following components:
The program Involves instruction in English and Spanish.

The program involves separation of language where only one language is used during instruction at any given time.

Both native English speakers and Spanish speakers are participants.
The goals of dual language programs are:
High levels of bilingual proficiency.
Grade level literacy in English and Spanish.
Content area achievement at or above grade level.
Benefits of being literate in two languages
The Guiding Principles of dual language programs consider the following:
Assessment and Accountability

Curriculum

Instruction

Staff Quality and Professional Development

Program Structure

Family and Community

Support and Resources






Deming Schools with dual language programs
Bataan - 90:10 - K-5th

Bell - 50:50 - K-4th

Columbus - 50:50 - K-5th

RST - 50:50 - K-5th

Deming Intermediate 50:50 - 6th

Red Mountain - 50:50 - 7-8th

Deming High - 50:50 - 9-12th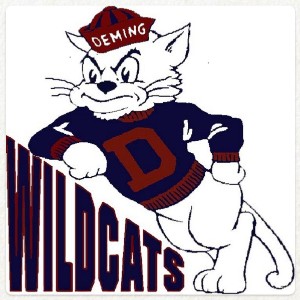 Spanish is the second most widely used language in the United States and is becoming increasingly important for business, trade, schools, government agencies, the legal system, the media, advertising, the internet, politics, and the private sector.
"One language sets you in a corridor for life. Two languages open every door along the way." Frank Smith
Contact Us! 575-543-1000
Deming Public Schools Bilingual Program