English Learner Programs
Parent/Student English Learner Guide
The Deming Public Schools (DPS) English Learner Guide (ELG) provides guidance to district schools regarding the policies and requirements of the U.S. Department of Education Office for Civil Rights (OCR) relating to the provision of equal education opportunity for English Learners (ELs), and those of Title III of the Elementary Secondary Education Act (ESEA), formerly the No Child Left Behind Act (NCLB), and other state and federal statutory requirements (U.S. Department of Education, 2002). The Every Student Succeeds Act (ESSA), signed into law by President Obama in 2015, replaces the NCLB.
The DPS English Learner Guide was developed in direct alignment to the Serving English Learners Technical Assistance Manual provided by the New Mexico Public Education Language and Culture Division.
To view the guide in its entirety, view the below link.







Our English Learner Programs



are designed to help students achieve English language growth and proficiency targets through intentional language development and close the achievement gap through scaffolded instruction.
Identification
Our program begins with the identification of students who are English Learners (EL's). In order to do this, we begin with a Language Usage Survey (LUS). All parents of students entering the public school system for the first time must complete a LUS. Each student should have only one LUS completed during his/her public education career in the United States. The LUS is kept in the student's cumulative file and transfers as part of the student records to the schools that the student attends.


WIDA Screener

If there are one or more responses confirming the use of a language other than English on the LUS, then the district must continue the identification process by administering the WIDA Screener, which is the department-approved English language proficiency screener used in New Mexico. The WIDA Screener results must be kept as part of the student records.
Click Here for a Language Usage Survey Process Map
EL Status and Reclassification
If a student is not yet proficient in English, as measured by the WIDA Screener, the student is classified as an EL. The student must take the ACCESS for ELLs 2.0 English proficiency assessment annually until he/she achieves a composite score of 5.0 or higher, at which point the student is no longer classified as an EL.
Achieving this score means the student is proficient in English. The former EL's language status must be changed to reclassified fluent English proficient (RFEP) and monitored for two years to ensure the student succeeds academically. A RFEP student must no longer be assessed for English language proficiency on the ACCESS for ELLs 2.0 assessment.
Language Assistance Programs & Services for ELs
ELs must have meaningful access to the district's educational program. Therefore, Deming Public School District and its schools will provide students who are classified as ELs with appropriate English language assistance programs and services. Such EL programs and services will be:
Educationally sound in theory;

Effective in practice;

Designed to enable ELs to become proficient in English and to achieve academically in the standard instructional program within a reasonable length of time.
Program standards must consider the following three specific areas:
Program Design
EL programs and/or services will be designed to ensure the ELs:
Develop academic English, such that English language proficiency is achieved within a reasonable length of time; and

Meet the state's academic standards in all areas.
The Deming Public Schools implements several models and/or approaches to meet the needs of ELs such as:


English Language Development (ELD)
An approach in which EL students are provided explicit instruction in the use of the English language. Instruction is based on a targeted curriculum that focuses on English language learning (not subject matter content). ELD instruction is designed to further develop listening, speaking, reading, and writing skills to achieve English language proficiency by addressing the social, instructional, and academic language that students need to engage with peers, educators, and the curriculum in school.


Sheltered Instruction
This approach integrates the development of English language proficiency and the acquisition of grade-level academic content area knowledge and academic skills. Protocols used to implement Sheltered Instruction include Guided Language Acquisition Design (GLAD), Achievement Inspired Mathematics for Scaffolding Student Success (AIM4S3), as well as strategies acquired through participation of WIDA trainings (scaffolding, language acquisition, formative assessment, data analysis, standards implementation), and TESOL endorsements programs.












Dual Language Immersion
A bilingual education model that uses English and Spanish as mediums of instruction. The goal is to develop bi-literacy proficiency and meet college career readiness standards.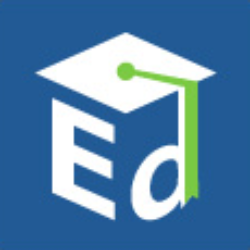 Contact Us! 575-543-1000
Deming Public Schools English Learner Programs